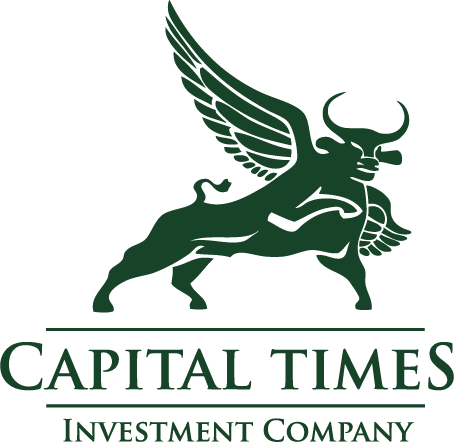 Professionals in investment
Capital Times Investment Company is an investment boutique, well experienced in successful processing the projects of amalgamation and mergence (M&A – selling and buy-out of businesses, shares etc.), finance raising, restructuring and asset management.
Tasks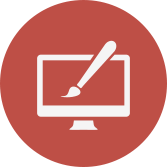 Redesign of the existing site according to modern trends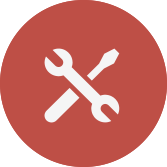 Content supporting and updating after project delivery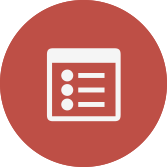 Site content managing with distribution of access
Prototype comes first
After detailed research of customer needs and requirements the site prototype was developed.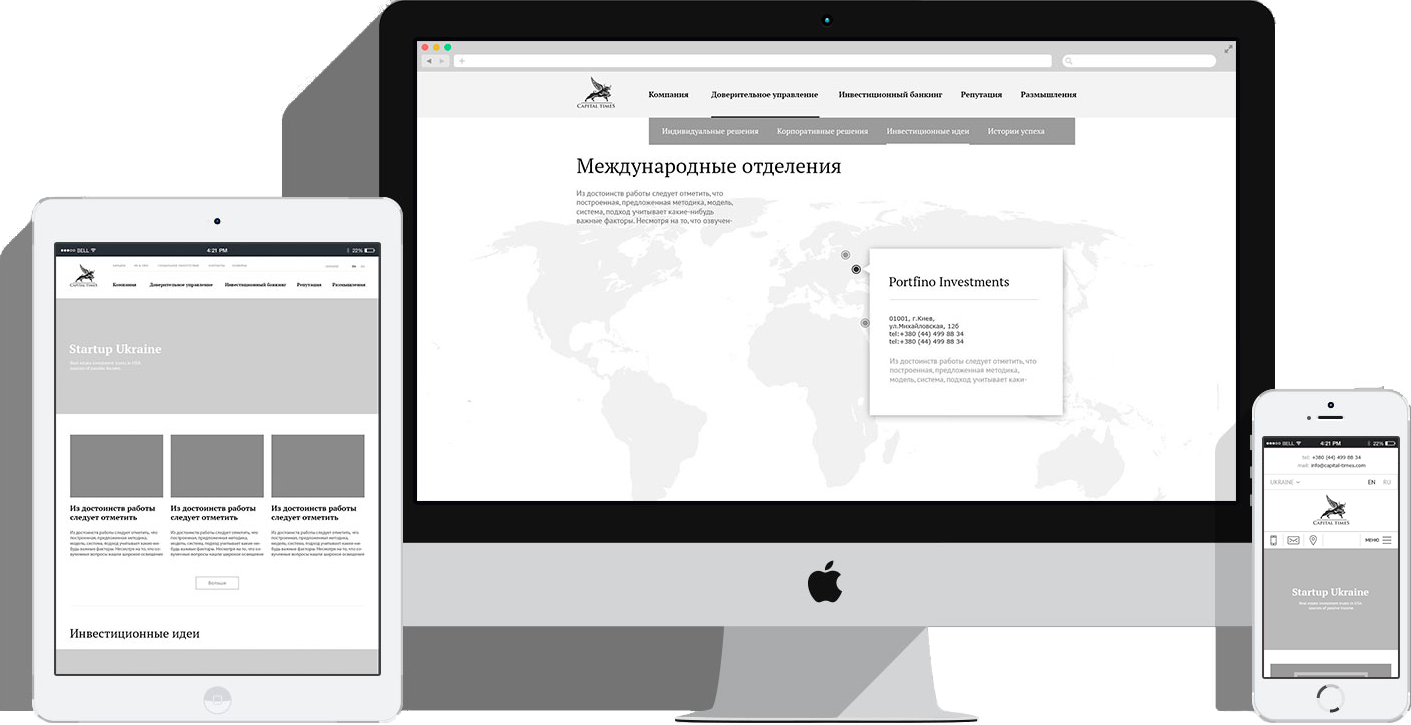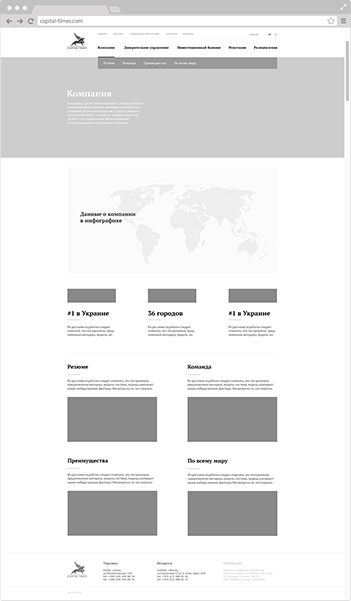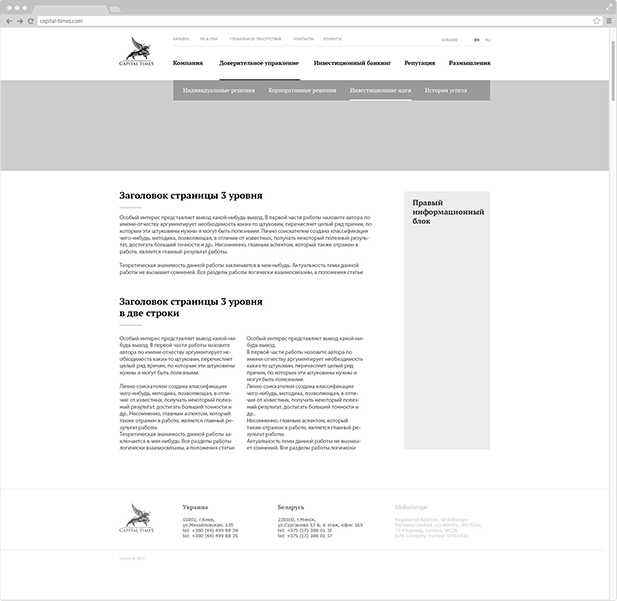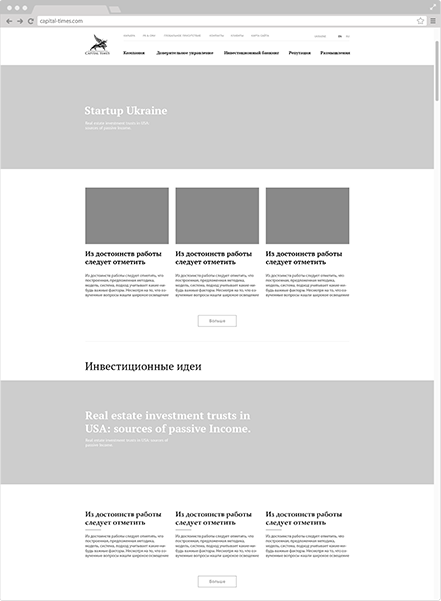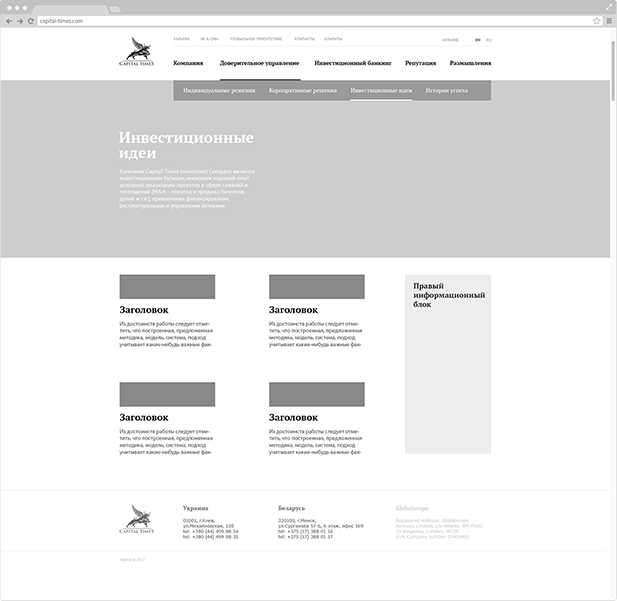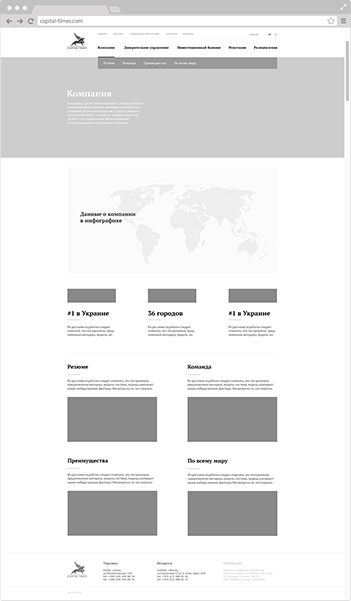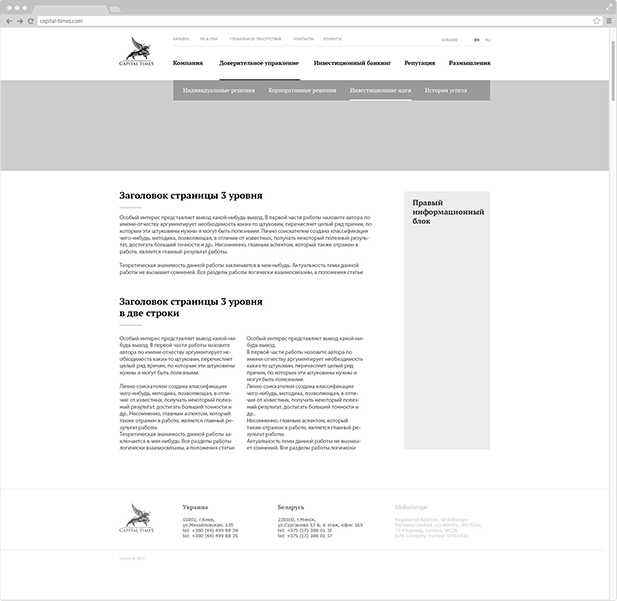 Design
According to approved prototype the site design was created.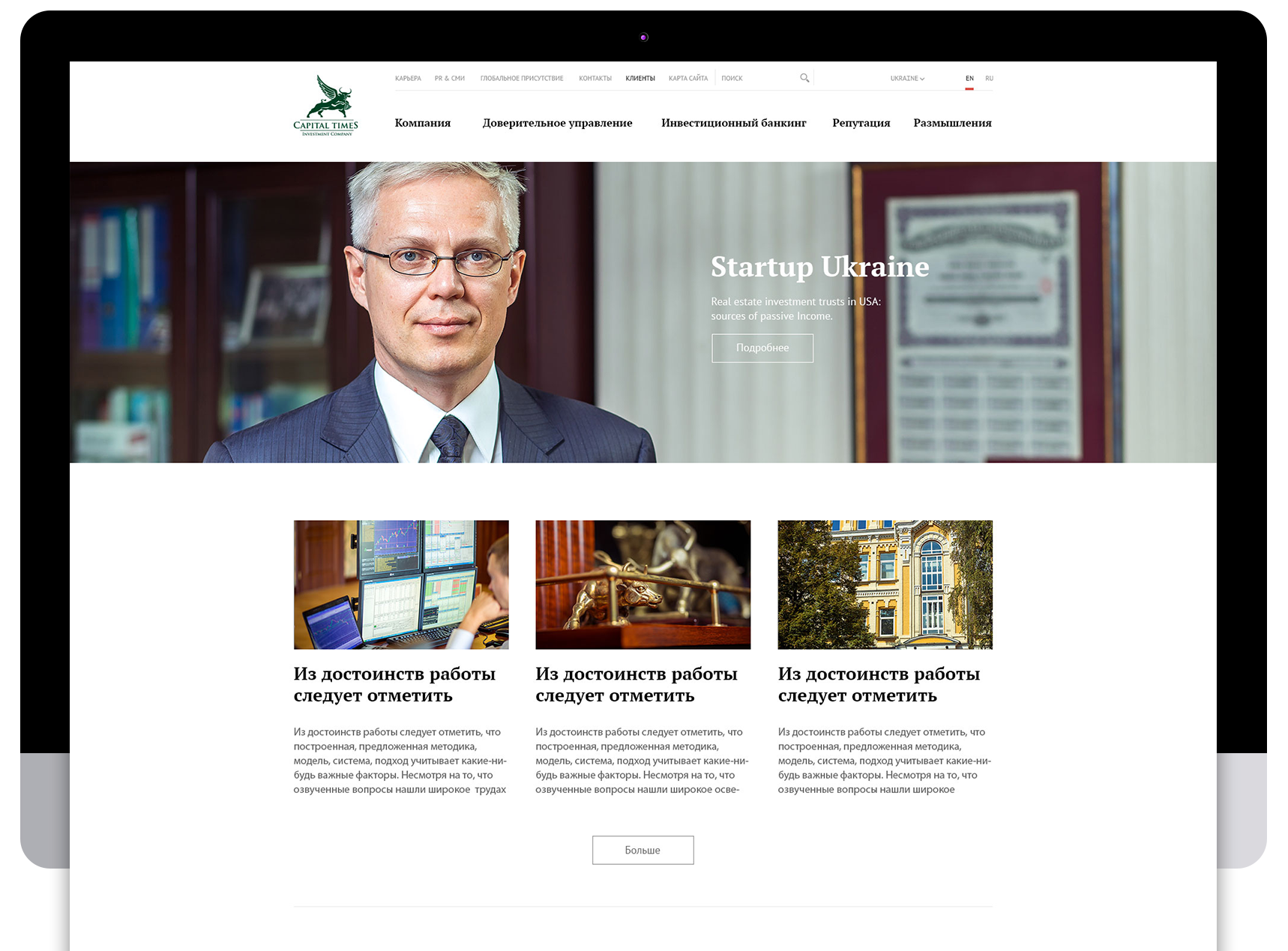 Plotting and animation
Index arbitrage on the Ukrainian Exchange
1 000 000 UAH
amount of investment
1 month
period of investment
40% per annum
expected return
45% per annum
realized yield
More than 30 IB projected completed within Retail, Industrials, TMT and Financial services sectors

Industrial

Retail

Food processing

TMT

Healthcare & Pharmaceuticals

Real Estate

Logistics & Infrastucture

Financial services

Agriculture

Alcohol & Tobacco

Consumer services

Energy

Industrial

Retail

Food processing

TMT

Healthcare & Pharmaceuticals

Real Estate

Logistics & Infrastucture

Financial services

Agriculture

Alcohol & Tobacco

Consumer services

Energy

Industrial

Retail

Food processing

TMT

Healthcare & Pharmaceuticals

Real Estate

Logistics & Infrastucture

Financial services

Agriculture

Alcohol & Tobacco

Consumer services

Energy
Mobile Edition

Logo simplified version
(for permanent displaying
in menu)
Dropdown menu
Home page

Search form
Active
dropdown menu
Dropdown menu

Icons for fast
access to contacts
Sticky menu
Article announcement

Social networks
icons
Passing the full
site version
Footer