Luxury Trans provides VIP cars rental services including professional drivers. It guarantees not only comfortable trip and high-quality service but it is also responsible for customer security.
Prototyping and website design

Selection photos and writing text content

Website development

SEO optimization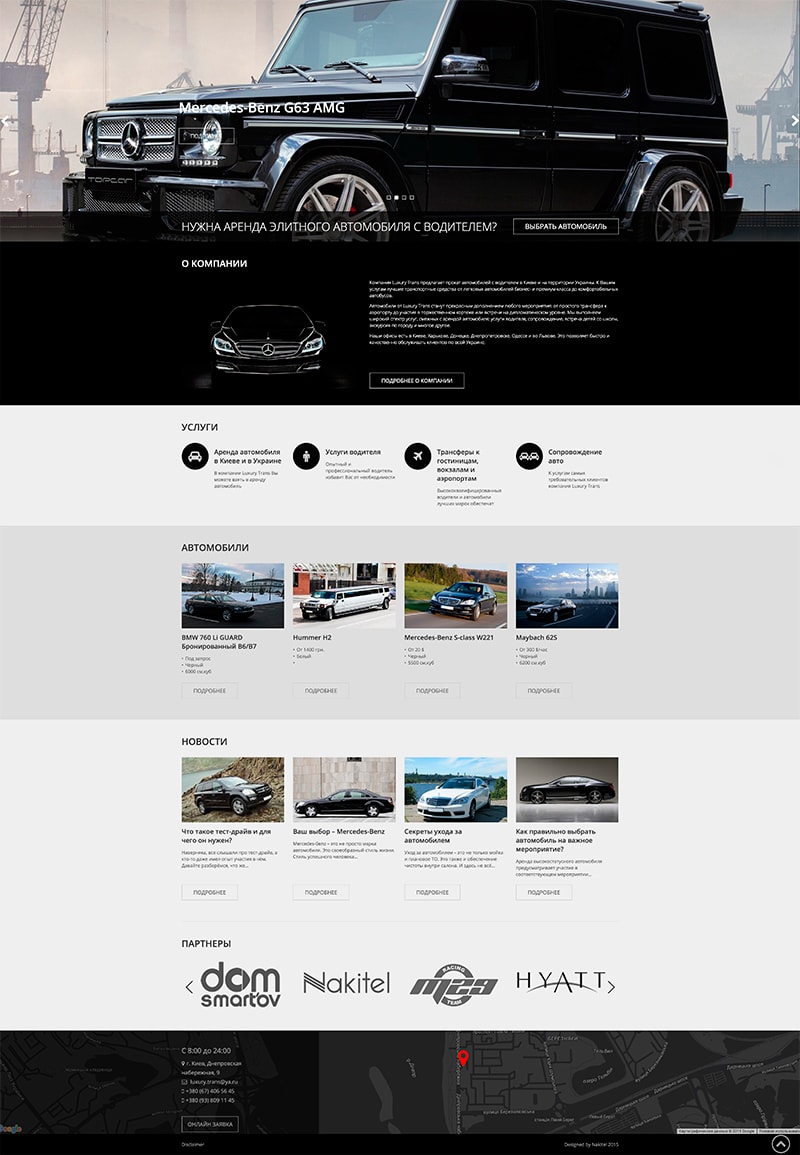 Basic information has been placed on home page to make navigation convenient for use.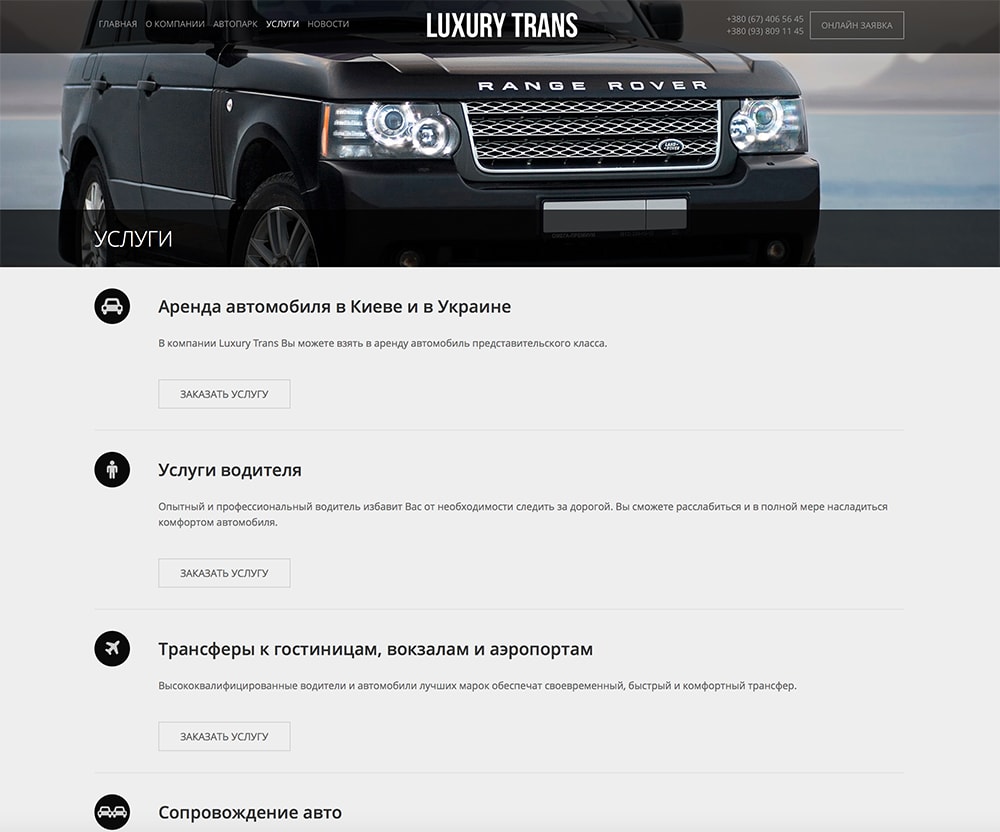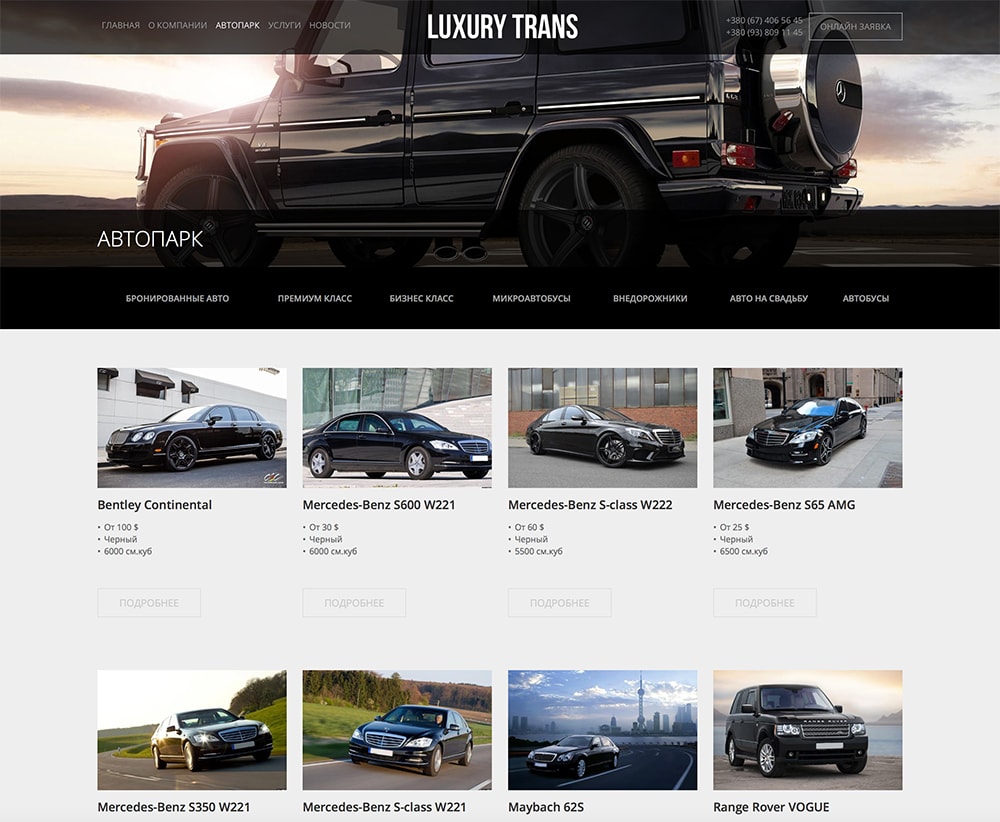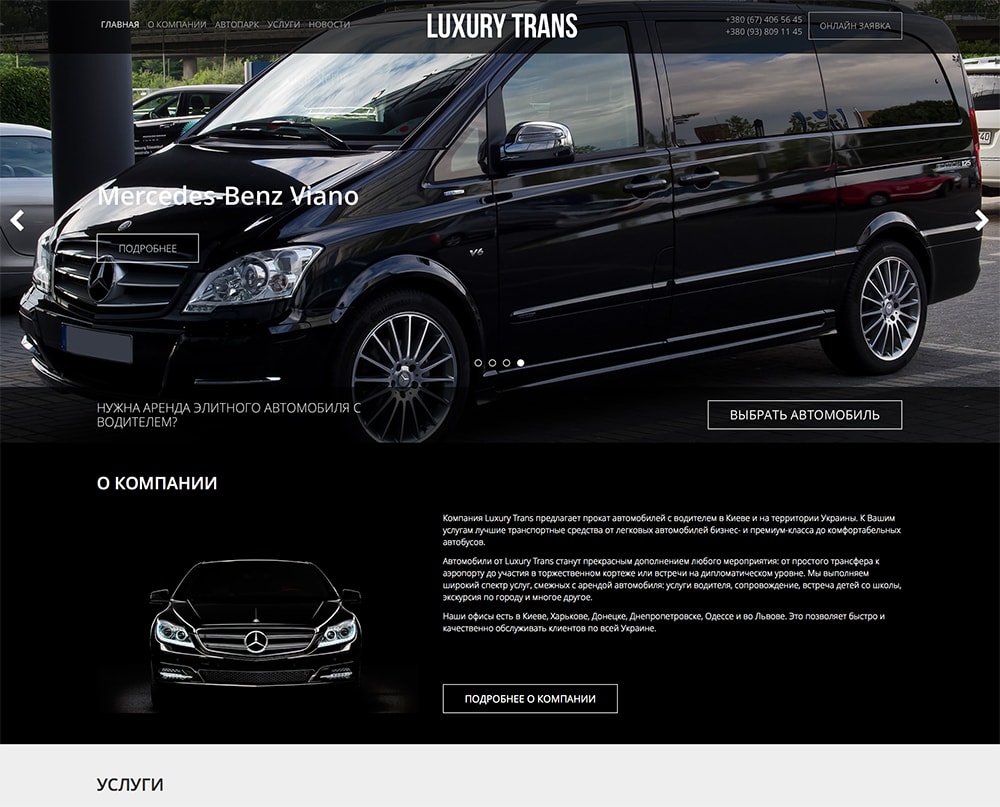 Company fleet consists of not only cars by worldwide leader of car industry such as Mercedes-Benz, Maybach, Bentley, Toyota, Cadillac, Hummer і BMW, but it also includes minivans, SUVs and comfortable buses.
All the photos fully comply with the general concept of website... Almost all the cars are presented in dark colors. Company "Nakitel" has selected all the text and photo content of the website and it also contented it with the appropriate information.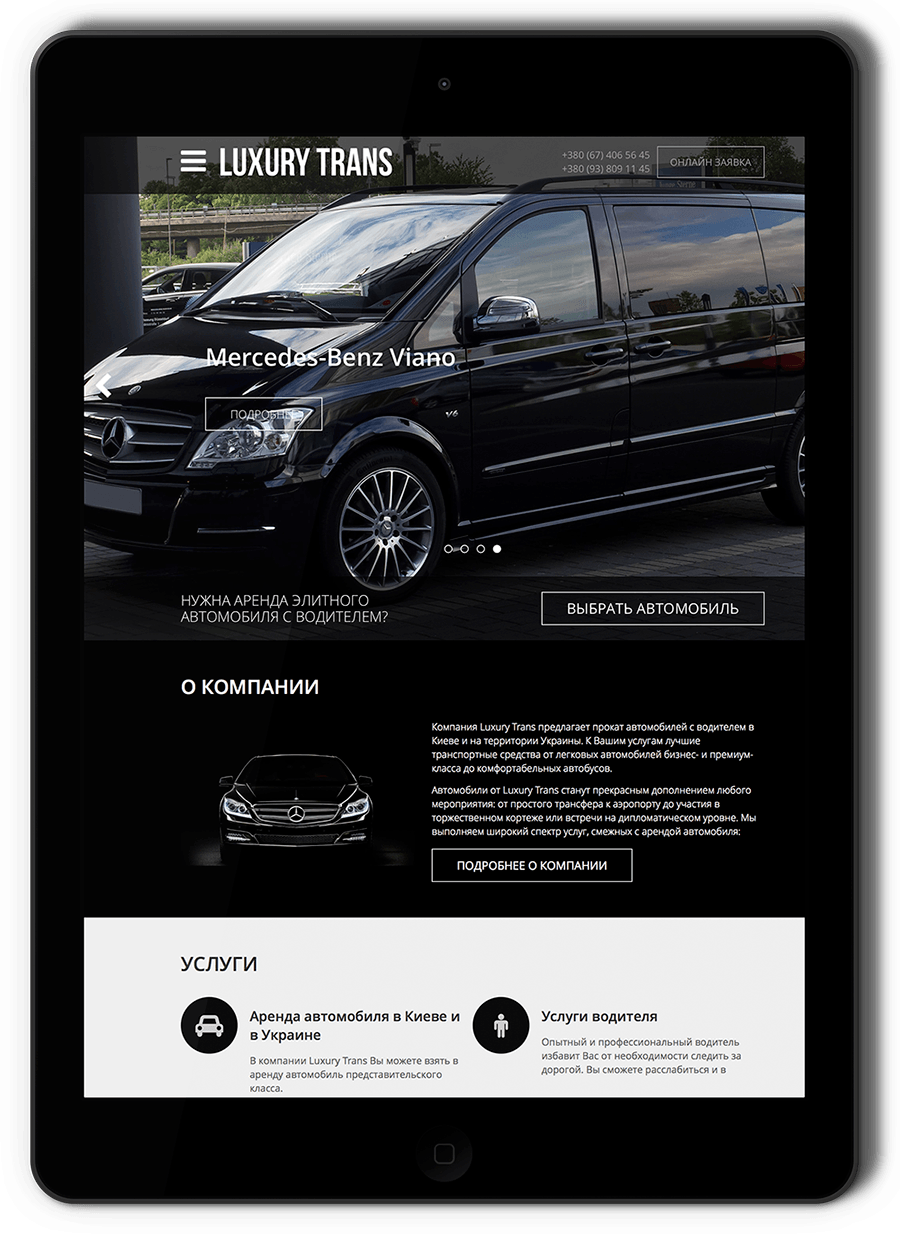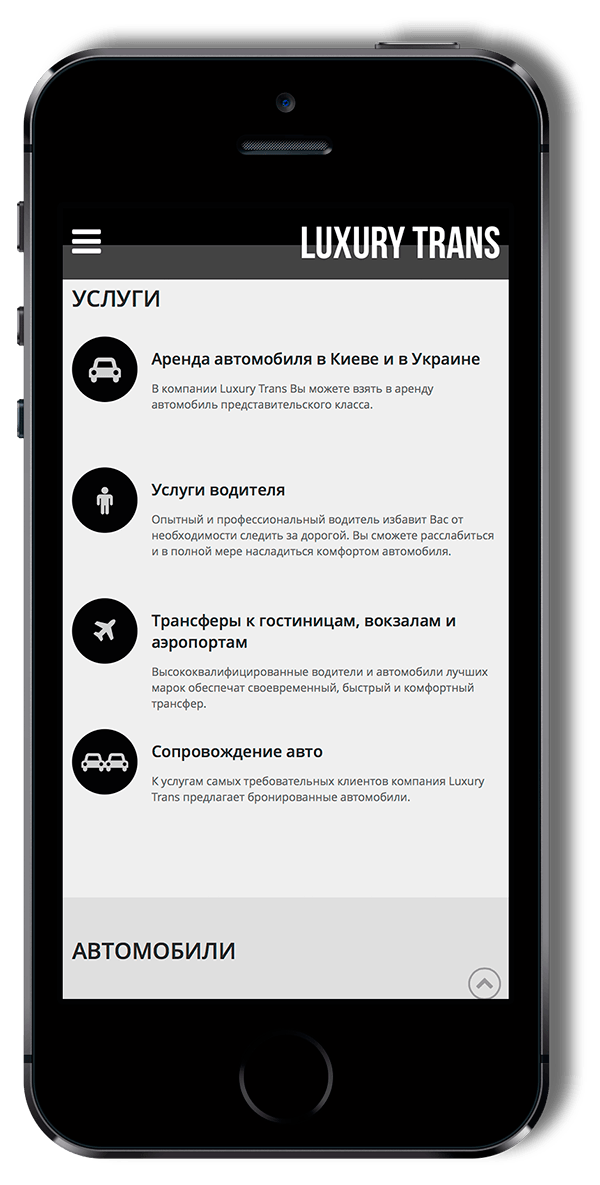 Website has correct view on all types of devices.