Ring-road motorcycle races team "M29" has appeared recently, but it has already managed to show itself as unaccommodating rival which doesn't split the difference. The team consists of top-drivers that have hundreds kilometers of experience. It competes for victory and trophies every season!

Tasks
Project development for 3 types of devices

Creating and processing of the photos

Writing text content for the website

SEO optimization
Our staff photographer has created and processed all the photos of M29 team.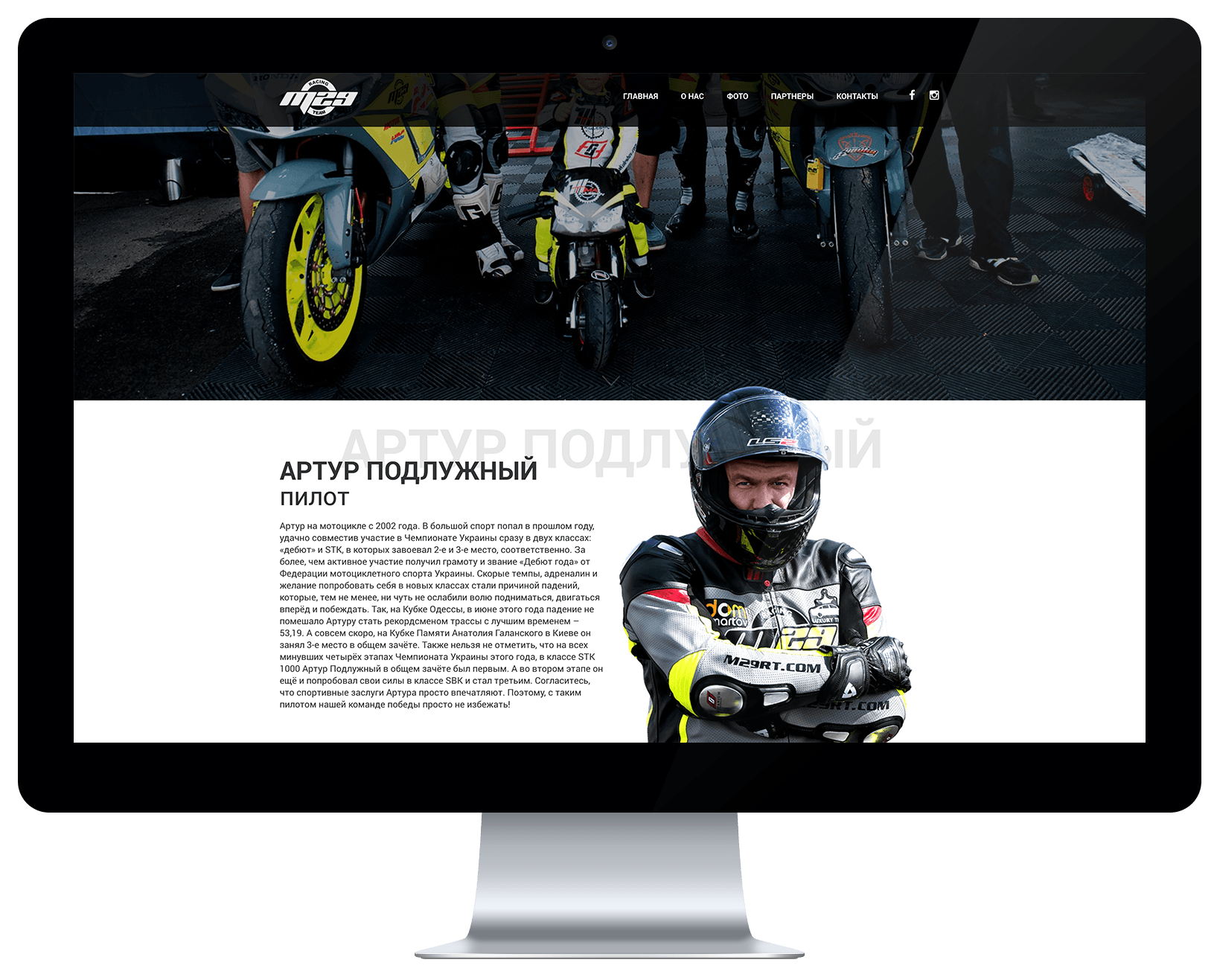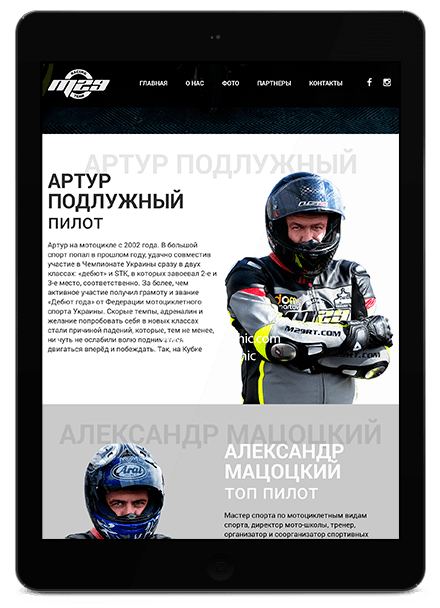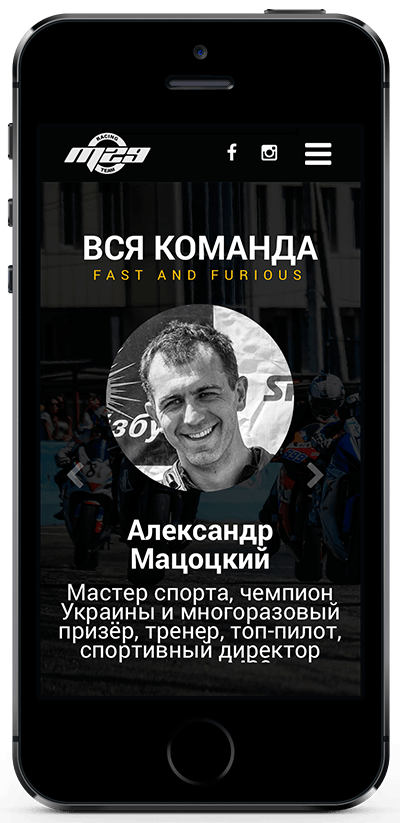 Adaptive design allows user to browse website handy no matter what device is used.
Making presentation of M29 team and its plans for the future.